About
Location
1200 N Virginia Port Lavaca, TX 77979
Phone Number
361-552-6721
Fax 361-552-7463
For after hour calls and emergencies, please call MMC at 361-552-6713 and ask for the doctor on-call
Clinic Hours
Monday – Friday 8:00 AM – 5:00 PM
Most Saturdays 8:00 AM – 12 Noon
For after hour calls and emergencies, please call 361-552-6713 and ask for the doctor on-call
Introducing: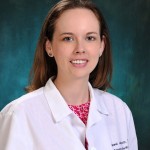 Shingles Vaccine Up-Date:
If you are 50 years old or older and have Blue Cross/Blue Shield insurance. Your plan May cover this vaccine. Please call our office at 361-552-6721 to determine if this is a covered benefit under your Blue Cross/Blue Shield Plan.
All other insurance carriers generally cover this vaccine in patients 60 years and older.
We accept most insurances including Medicare and Medicaid
PORT LAVACA CLINIC ASSOCIATES
1200 N VIRGINIA    PORT LAVACA, TX 77979